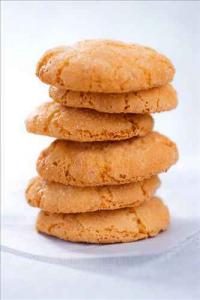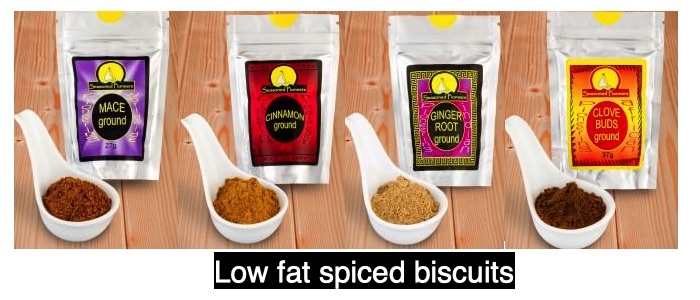 Low fat spiced biscuits
INGREDIENTS
6 oz molasses
6 fl.oz. low fat/fat free plain yoghurt
4 oz fair trade unrefined sugar
2 tbspn sunflower oil
20 oz self raising flour
Half teaspoon baking powder
Half teaspoon salt
1.5 teaspoons cinnamon
1.5 teaspoons ginger
Half teaspoon mace
Half teaspoon cloves
METHOD
Makes approx. 36 biscuits.
1) Preheat the oven to 350F /180C. Either line a baking sheet with greaseproof paper or lightly spray with oil.
2) Whisk together the molasses, yogurt, sugar and oil. In a separate bowl, stir together the remaining dry ingredients, then stir them into the yoghurt mixture.
3) Drop spoonfuls of the mixture onto th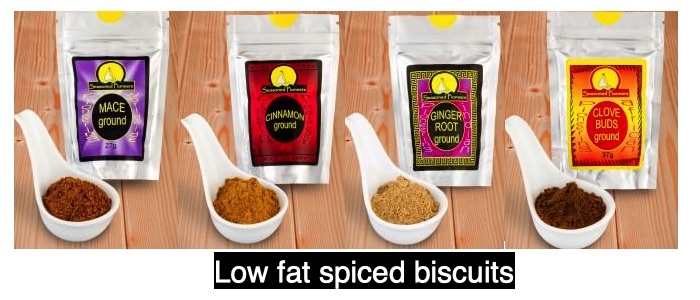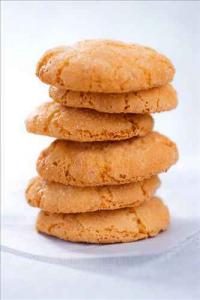 Low fat spiced biscuits
INGREDIENTS
6 oz molasses
6 fl.oz. low fat/fat free plain yoghurt
4 oz fair trade unrefined sugar
2 tbspn sunflower oil
20 oz self raising flour
Half teaspoon baking powder
Half teaspoon salt
1.5 teaspoons cinnamon
1.5 teaspoons ginger
Half teaspoon mace
Half teaspoon cloves
METHOD
Makes approx. 36 biscuits.
1) Preheat the oven to 350F /180C. Either line a baking sheet with greaseproof paper or lightly spray with oil.
2) Whisk together the molasses, yogurt, sugar and oil. In a separate bowl, stir together the remaining dry ingredients, then stir them into the yoghurt mixture.
3) Drop spoonfuls of the mixture onto the baking sheet and bake for 15 to 20 minutes.